Katalon Sponsored the GE Digital Grid Customer Conference - Orchestrate 2022

Every year, GE Digital's Orchestrate Customer Conference gathers industry leaders and gives them a platform to introduce their thoughts and innovations on energy transition.
On June 6, the GE Digital Grid Customer Conference returned to America for the first time since 2019 for their in-person 2022 Americas Conference. The conference lasted three days from June 6th to June 9th in Bellevue, WA.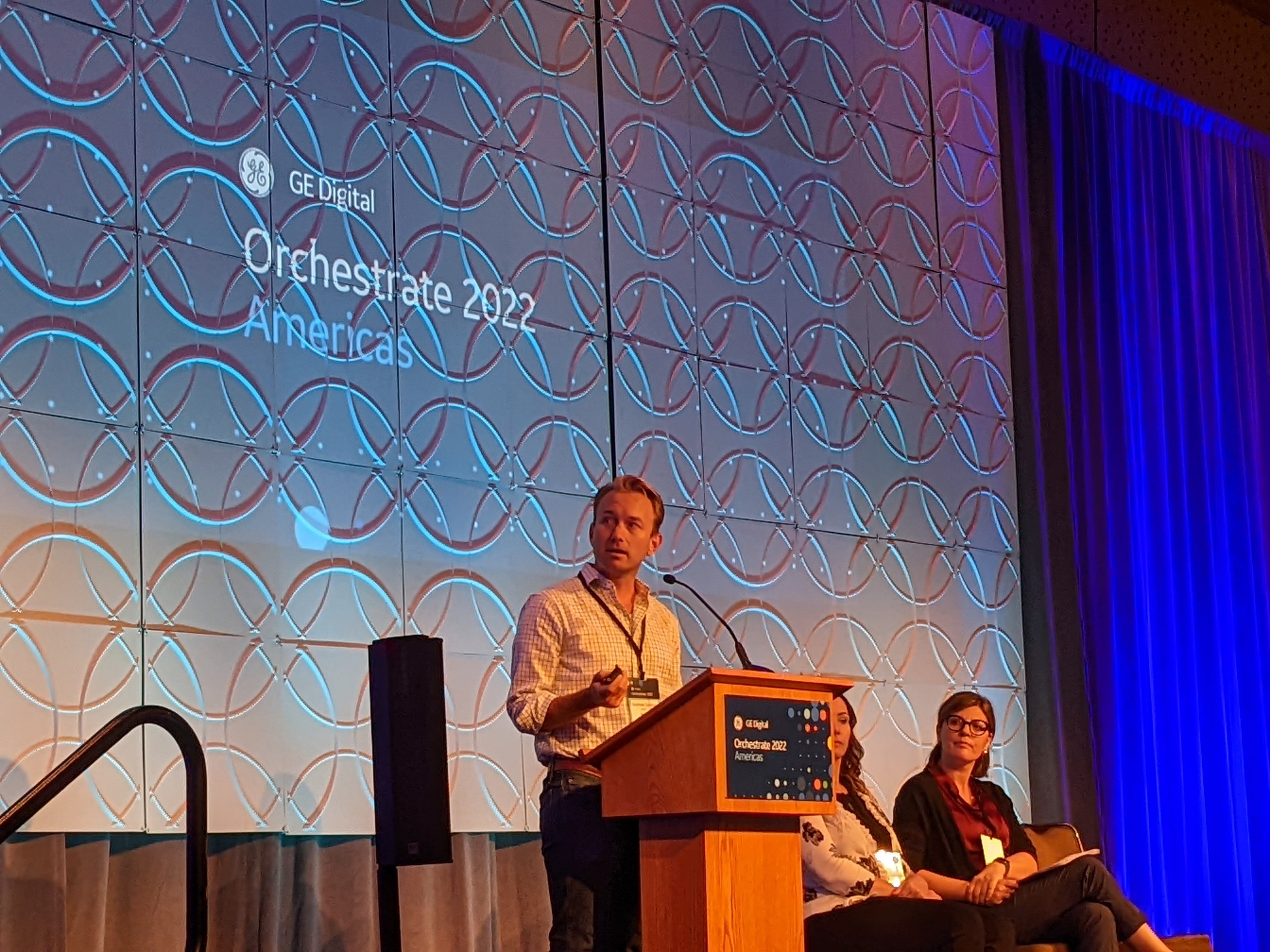 Matthew Sandberg - Katalon's VP of Partnership presenting at Orchestrate 2022
Over the years, Katalon has helped many GE Grid Solutions customers to automate testing and ensure the release readiness of their GE Grid Solutions products. This year, Katalon joined Orchestrate 2022 as a first-time sponsor, and we were excited to see how successful it was. It was great to connect with members of the GE team, GE's customers, and many experts from the electric transmission and distribution industry.
We look forward to next year's GE Digital Grid Customer Conference with more exciting innovations, solutions, and projects.
Visit GE Digital Grid Customer Conference's homepage for more information.