A Complete Guide to Successfully Win a Mobile Testing Job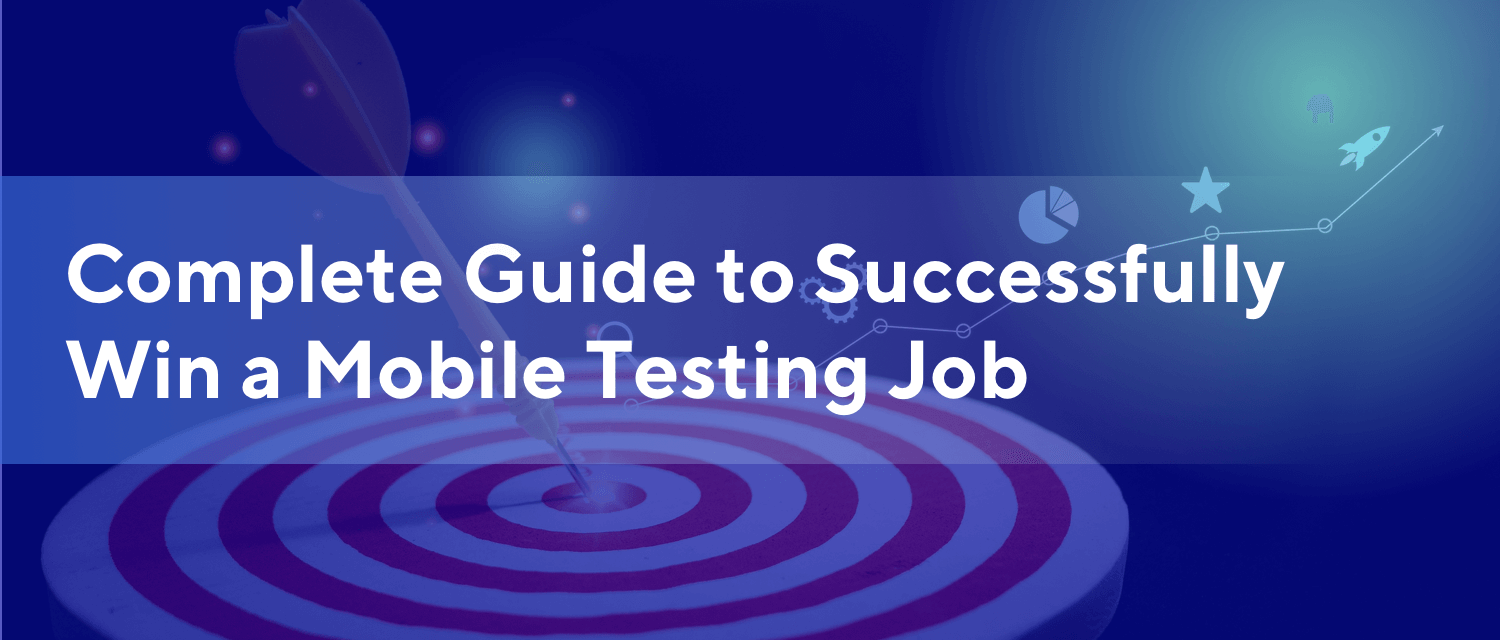 According to Grandview Research, the mobile application industry is rapidly growing on a day-to-day basis and expected to reach USD 170.52 billion in 2020. Along with this growth, mobile testers have become one of the most demanded talents. They are needed to meet end-users different mobile application demands, and companies are now willing to provide attractive opportunities with competitive salaries to attract the best talents. As a tester looking to venture into the mobile testing professional role, this article helps you understand all you need to know how to excel as a tester.
Most Common Career Path for a Mobile Tester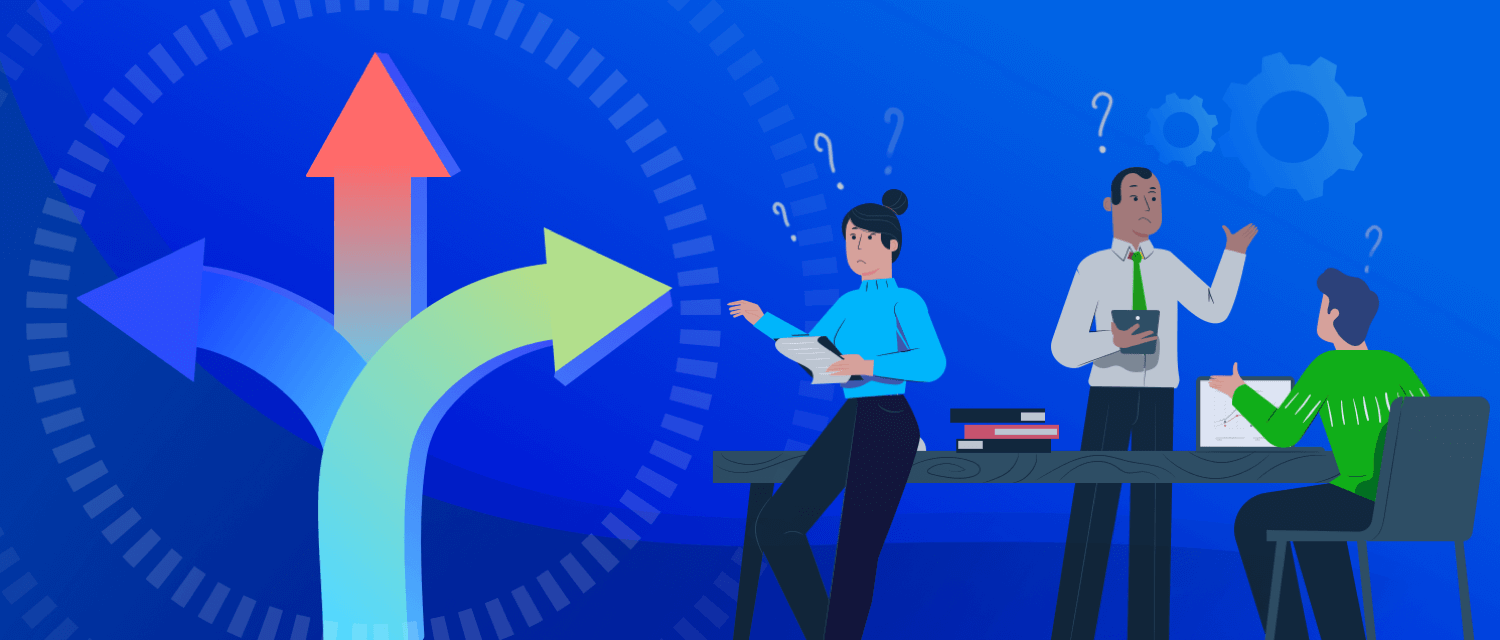 Developing an ultimate mobile testing career ladder requires every tester to be skillful and ready to take up new technological trends. It demands knowledge and willingness to learn more about the different testing techniques and tools. The years of expertise or professional title depends on each company/organization. Thus, a typical career path of a mobile tester goes:
| | | |
| --- | --- | --- |
| # | Professional roles | Expected year of expertise |
| 1 | QA Analyst | Less than 2 years of experience |
| 2 | Senior QA Analyst | 2-3 years of experience |
| 3 | QA Team Coordinator | 5-6 years of experience |
| 4 | Test Manager | 8-11 years of experience |
| 5 | Senior Test Manager | 14+ years of experience |
5 Must-have Requirements for Every Mobile Tester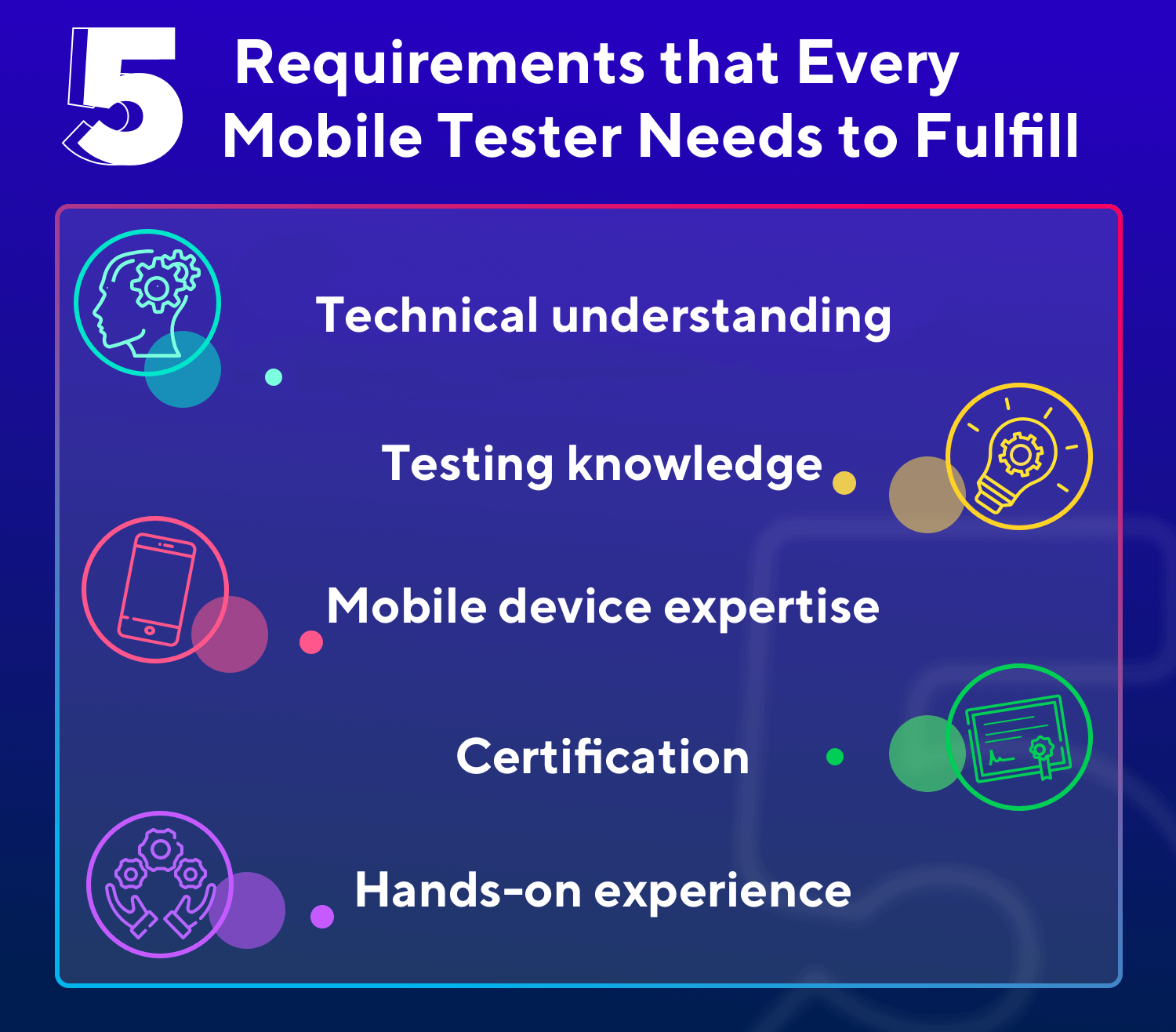 No matter how much experience in mobile testing you've gained, there is always room for improvement. To reach your new heights in mobile testing occupation, here are five power requirements you should master before moving forward:
Technical understanding
As a mobile QA looking to grow up the occupation ladder, you have to equip yourself with the intensive knowledge of mobile testing. One of the best ways to invest in your learning is by taking formal training courses, as well as practicing to create test cases at different software application levels. Being familiar with various mobile testing tools (e.g., Appium and Selenium) is also a huge plus.
Embracing primary testing methodologies (waterfall and agile testing), software testing methods (white box and black box), and mobile application testing tools is necessary. Comprehension in the software development lifecycle, among many others, is also an essential requirement in getting a mobile testing position.
Mobile device testing expertise
Also, in-depth knowledge of a wide variety of mobile devices like iPhone, HTC, Samsung, Nokia, etc. and the different mobile operating systems like IOS, Android, Windows, Blackberry, and many others are an added advantage to a mobile testing occupation. Additionally, it would be best if you had a passion for exploring different gadgets and mobile network operators.
Certification
The certification needed to become a mobile QA depends on the recruiter. However, companies may hire candidates with skill certification in the field. One of the significant certification in the area is the Certified Mobile Application Professional (CMAP) facilitated by IMTQN (International Mobile Testing Qualification Network)
Hands-on experience
Your occupational growth and experience will determine the position an organization will offer you. Hence it would help if you try to gain as much working experience as possible via an internship or start from small companies. Besides, being part of a thriving testing community is your most excellent chance to stay up to date with new trends and hands-on experience from industry experts.
Take A Step Forward And Ace Your Mobile Testing Career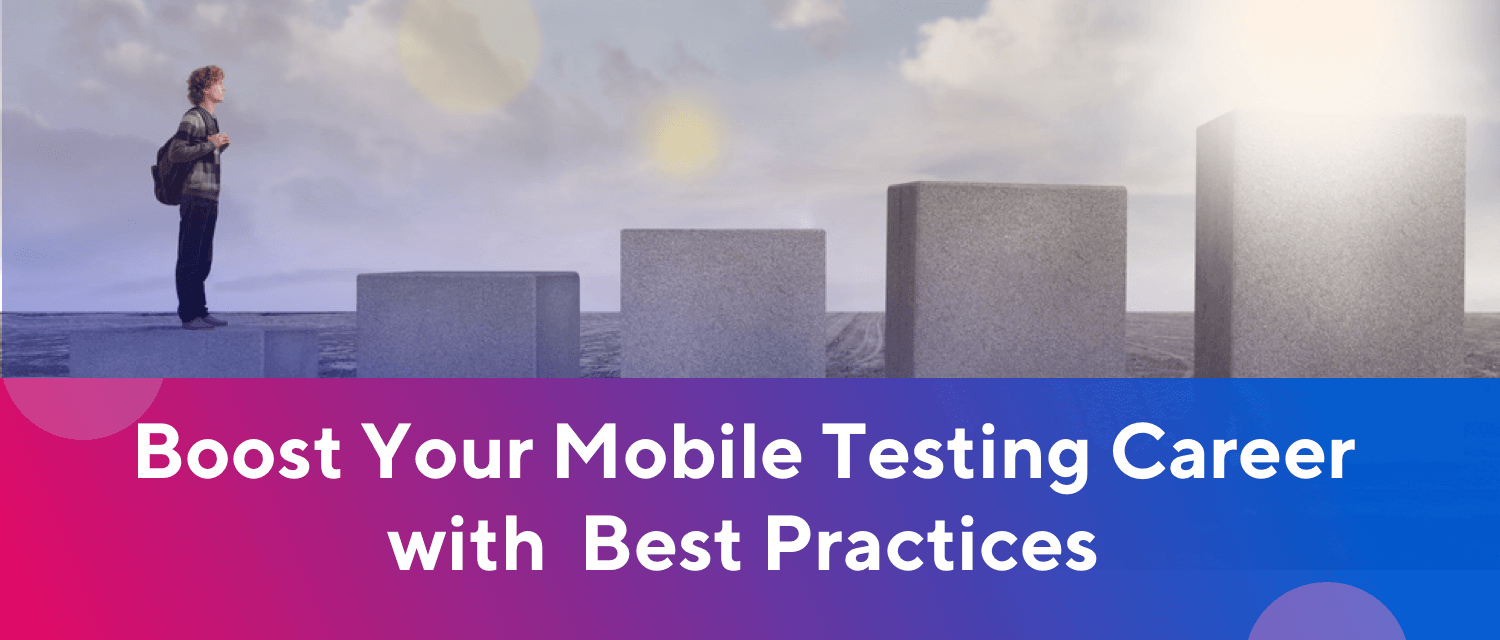 Below is some advice that brings you one step closer to your dream job.
Start creating your test cases with popular mobile testing tools
There are various tools used in testing mobile applications in which a professional tester should have adequate knowledge of their usage to stand out. To view a whole list of the most frequently used tools, you can check more from the article "Top 15 mobile testing tools". Below will be some included in your checklist:
Simulators and emulators
A mobile testing practitioner should be familiar with the simulator and emulator. Both tools are used to set-up an environment similar to a real device to run tests more quickly (e.g., the different locations, data bandwidths, regional differences, etc.)
Automation tools
Using automation tools to carry out mobile application testing makes it faster and increases test coverage. It can also be used for regression testing and allow testers to run multiple tests simultaneously on different devices with different sizes, versions, platforms, etc. There are several automation tools a mobile engineer can use in testing mobile applications. The most popular ones are Katalon Studio, Appium, Selenium, Robotium, and Selendroid.
Network tools
These tools assist mobile QA to manipulate network configuration. They help to track API calls made every time an action takes place on mobile applications. Network tools also help to imitate connections on real devices. Examples of these tools include Fiddler, Insomnia, SoapUI, and Network Line Conditioner.
Upgrade skills with different types of testing
It is vital to acquire hands-on experience in various testing types such as manual testing, beta testing, alpha testing, etc. This testing helps to enhance the functionality of the application and also boost your confidence as a tester.
Enhance your application analysis
As a programmer, you should analyze your application when it crashes, generate reports on the crash, and determine the errors that cause the impact. Among many other tools that help with this data are AppSee, Bugsee and Dynatrace.
Read more: 50+ QA Interview Questions And Answers [Updated 2023]
Get Your Awesome Mobile Testing Job Right Now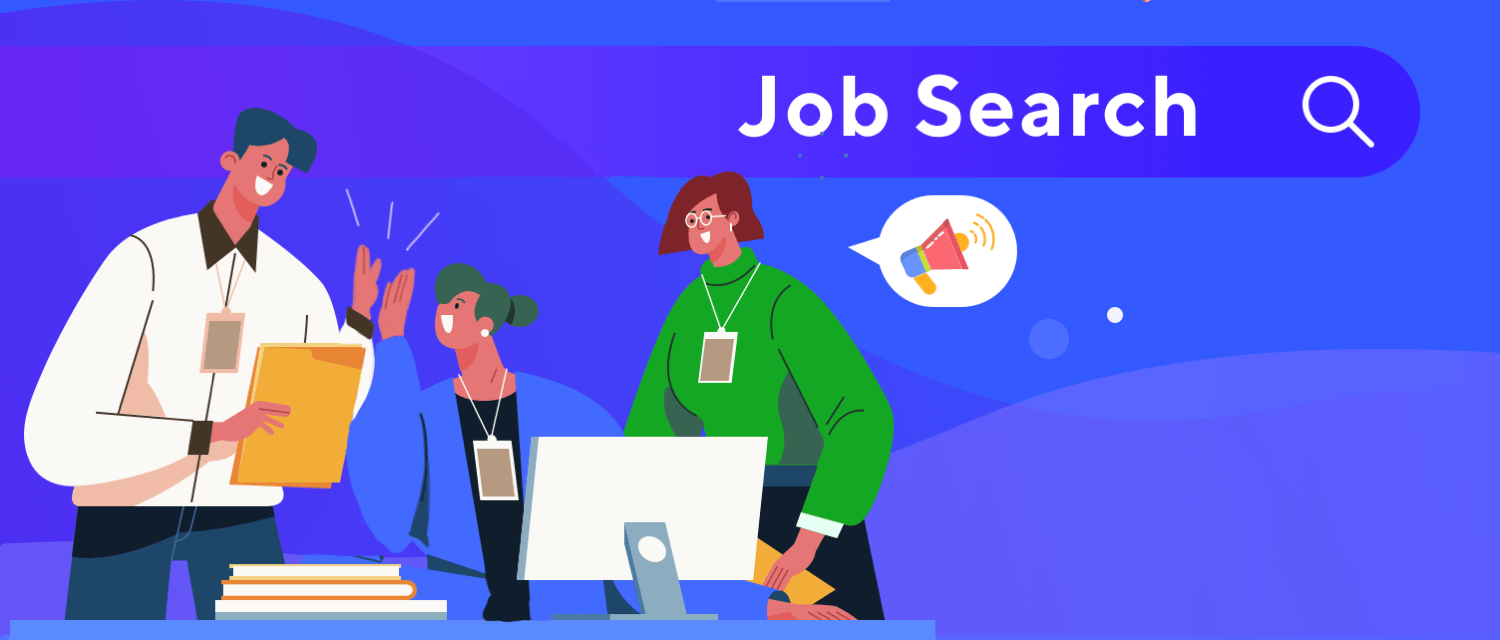 There are many places to get information about positions. Some of them are :
Job portals
There are several sites through which a mobile tester can access these potential opportunities. Examples of the popular ones are Indeed, Monster, Glassdoor, and Naukri.
Social media platforms
The foremost social media job market is LinkedIn. Connecting with mobile engineers groups on this platform will help get notifications on the opening vacancies.
Company websites
Organizational websites have sections for employment opportunities. As a mobile tester, search for companies that suit your skillset, browse through the career section in your specific area.
Want to solidify your chance at landing a mobile testing job? Learn how to apply the codeless solution into mobile testing
Conclusion
Having a fruitful mobile testing career depends on your knowledge, expertise, and skills. You can build these attributes by learning about testing tools, getting the required certifications and necessary experience. Afterward, you may try applying for jobs. In addition to all of this, to better prepare for your interviews, here are some topic-specific lists of interview questions: