Katalon Studio v5.0 - taking test automation to a whole new level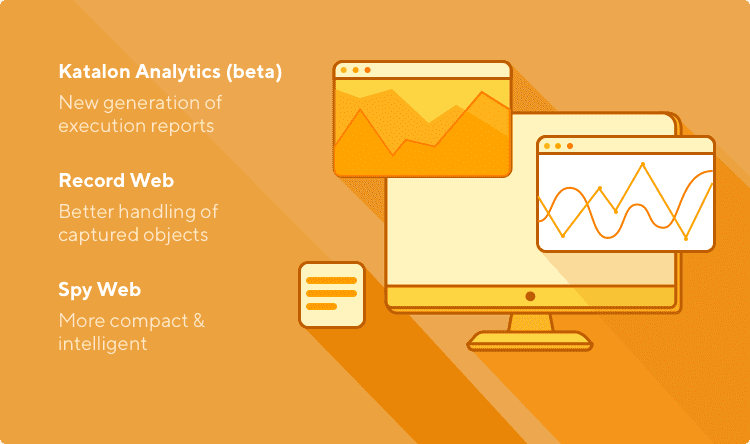 Hello testers,
In order to deliver effortless testing experience to you, Katalon Studio team are excited to announce the release of Katalon Studio version 5.0.0. This version contains a brand new web application tool – Katalon Analytics and significant features enhancement for Katalon Studio. Here's some highlights:
Katalon TestOps (Previously known as Katalon Analytics) – Introducing an all-new web application analytic tool that analyzes and views test automation reports all-in-one place, for deeper understanding of Katalon Studio test performance, and share insights with other team members.
Record Web – Enhanced record web feature allows user to modify captured objects before adding to object repository.
Spy Web – Enhanced spy web is now compact and more intelligent, allowing users to select properties and locator control of captured objects.
Import Settings – Freely upgrade to any newer version of Katalon Studio and hassle-free setting distribution to any team members.
Headless browser – Enhanced with Chrome Headless browser to boost up test efficiency.
Kobiton devices – Support Kobiton's devices as a part of Test Su• ite Collection environment configuration.
Keywords – Added new keyword "Execute JavaScript" and enhanced "startApplication" keyword to support relative path for appFile parameter.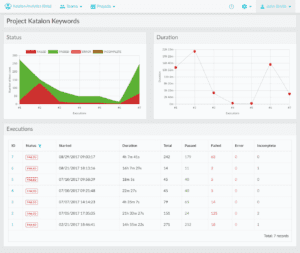 Introducing a new generation of Katalon Studio Execution Reports, Katalon TestOps, a web application to help users analyze and have richer views of test automation reports. Katalon TestOps presents data through dashboard with powerful visualizations:
• Test execution Status of each run as well as test run History
• Analyzing test cases Performance and Flakiness
• Various Reports provide useful information for both Development team and Business team.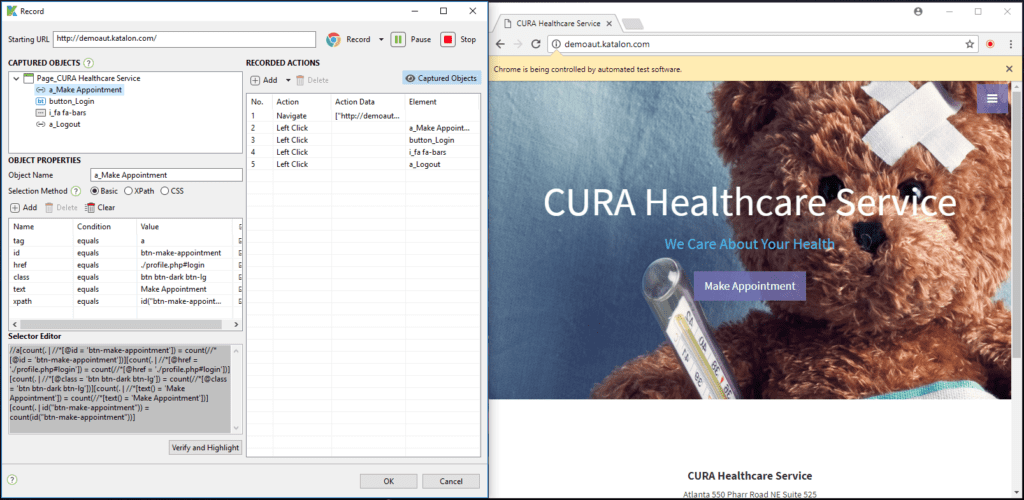 Enhanced Record Web feature allows users to have more control of captured objects Properties and its Locator before adding to the object repository.
• Users can select preferred object properties and object selection method
• Objects selector can be edited based on locating strategies
• More compact Record utility by allowing users to show or hide captured objects window
• Record window can be pinned/unpinned for users convenience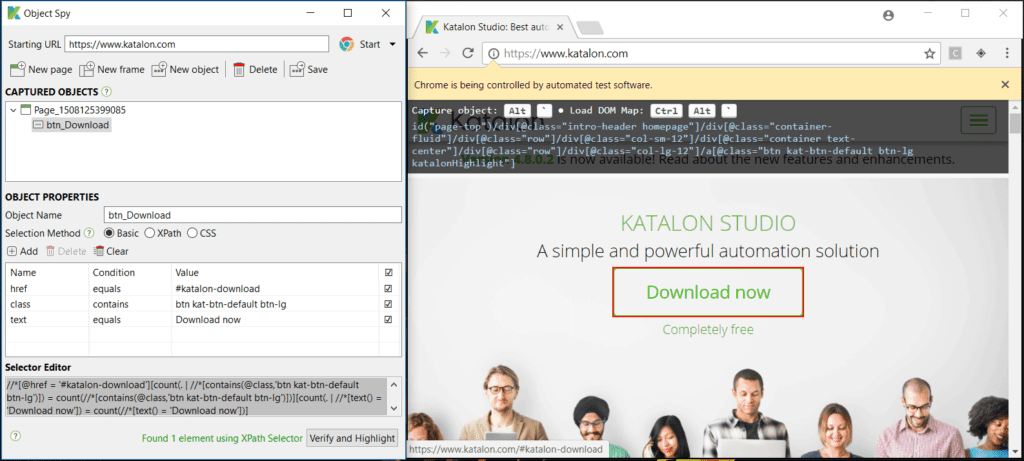 Enhanced Spy Web feature for more compact and more intelligent.
Users are allowed to select preferred properties and locators for captured objects
Built-in Verify and Highlight feature to make sure Katalon Studio can locate the captured objects
Users can now pinned/unpinned Object Spy window for more convenience while spying
Adding new Import Settings feature that help users to
• Freely upgrade to any new versions of Katalon Studio while retaining preferences setting from previous versions by copying the config folder.
• Smoothly migrate Katalon Studio preferences setting to other team members.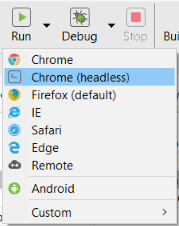 Enhanced current headless browser execution mode with Chrome headless browser. Headless mode is a great solution for automated web testing and server environments where UI components are invisible. Thus, testing process is more efficient.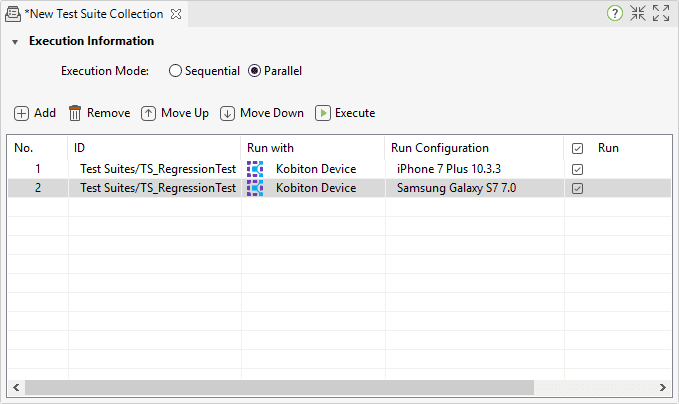 Katalon Studio supports Kobiton's devices as part of Test Suite Collection environment configuration. Users can select preferred Kobiton devices for each test suite in test suite collection.
• Improving "Start Application" keyword for Mobile testing. Users are allowed to input both relative and absolute path for appFile parameter.
• Add new keyword 'Execute JavaScript' to execute Javascript on the currently selected frame or window
We hope you enjoy this version of Katalon Studio.
Katalon Studio Team.
Trigger modal