Katalon Achieves SOC 2 Type II Compliance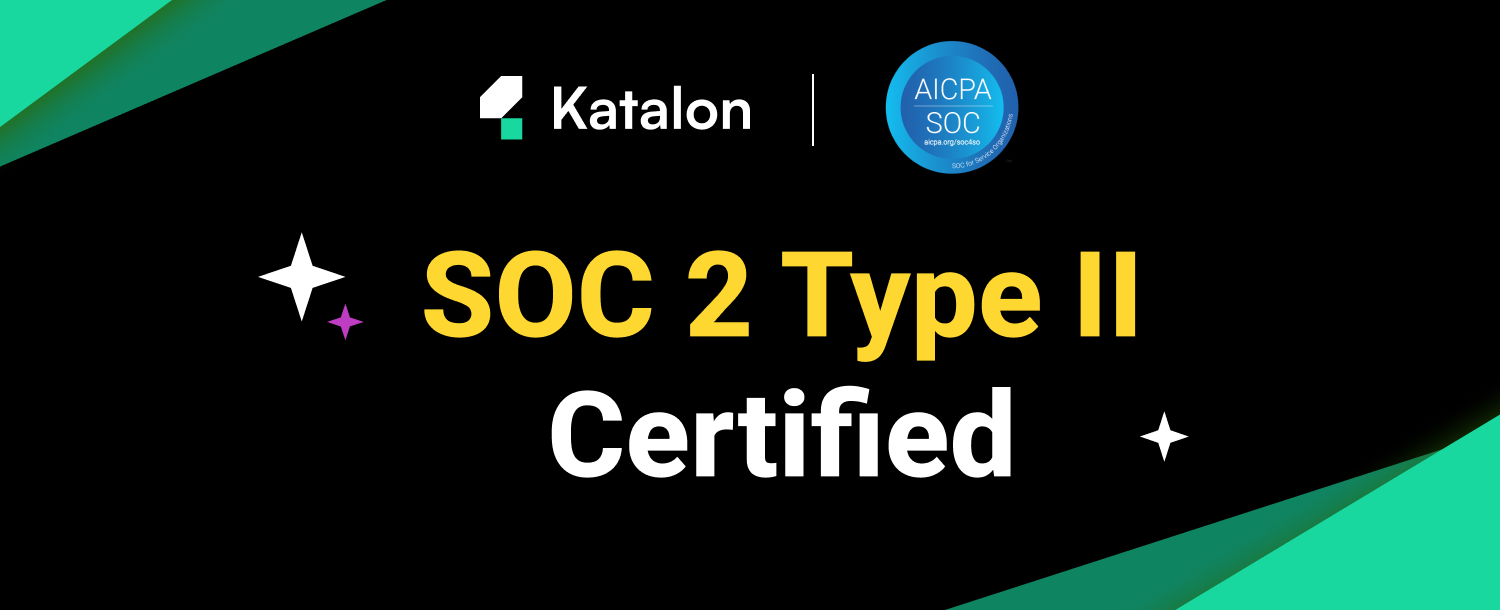 ATLANTA, GA, Sept. 14, 2022 - Katalon Inc., the leading provider of AI-augmented test automation for software, today announced that it has successfully completed a System and Organization Controls (SOC) 2 Type II audit for security and data privacy practices as performed by Sensiba San Filipp (SSF).
Developed by the American Institute of Certified Public Accountants (AICPA), the SOC 2 information security standard is an audit report examining controls relevant to the trust lservices criteria categories covering security, availability, and confidentiality. A SOC 2 Type II report describes a service organization's systems and whether the design of specified controls meets the relevant trust services categories and assesses the effectiveness of those controls over a period of time. Katalon met these requirements successfully as audited by SSF.
"Customers have come to expect the highest levels of security and confidentiality," said Katalon Katalon President, GTM & CRO - Paul Kizakevich. "By achieving SOC 2 Type II, Katalon is demonstrating its commitment to its customers, and providing peace of mind for those seeking to deliver the highest levels of software quality."
Katalon recently launched its dynamic and comprehensive software quality management platform to empower teams of any size to easily and efficiently test, launch, and optimize apps, products, and software. The Katalon Platform works with any architecture so teams can adopt the tools they want, regardless of their preferred processes and whether a team's automation program is just starting out or intended to scale across an enterprise. In addition, the company unveiled new branding reflecting its mission to deliver exceptional digital experiences faster, easier and more efficiently.
About Katalon
Katalon is a comprehensive, all-in-one quality management platform that enables quality assurance, DevOps and software teams of any size to deliver world-class customer experiences faster, easier, and more efficiently. The platform accelerates end-to-end software development by powering the authoring, execution, and insights of test automation across any app or environment, and flexibly integrates across a team's architecture and processes. Founded in 2016, Katalon is headquartered in Atlanta, GA. For more info about Katalon, please visit katalon.com.
Media Contact
Josh Turner
Si14 Global Communications
U.S.: +1 (917) 231-0550
Int'l: +972-54-949-6526