Katalon Platform November Release
Just in time for the holidays, we have a platform release with some new features and updates.
Visual Testing
Choose Default Comparison
Users now have the option to select either pixel- or layout-based comparison as the default comparison method as part of the visual baseline collection. The selected default method will be used for all test runs using the same visual baseline collection. This feature will enable users of the Visual Testing Professional add-on to use the AI-enabled visual testing capabilities as the default for their testing processes.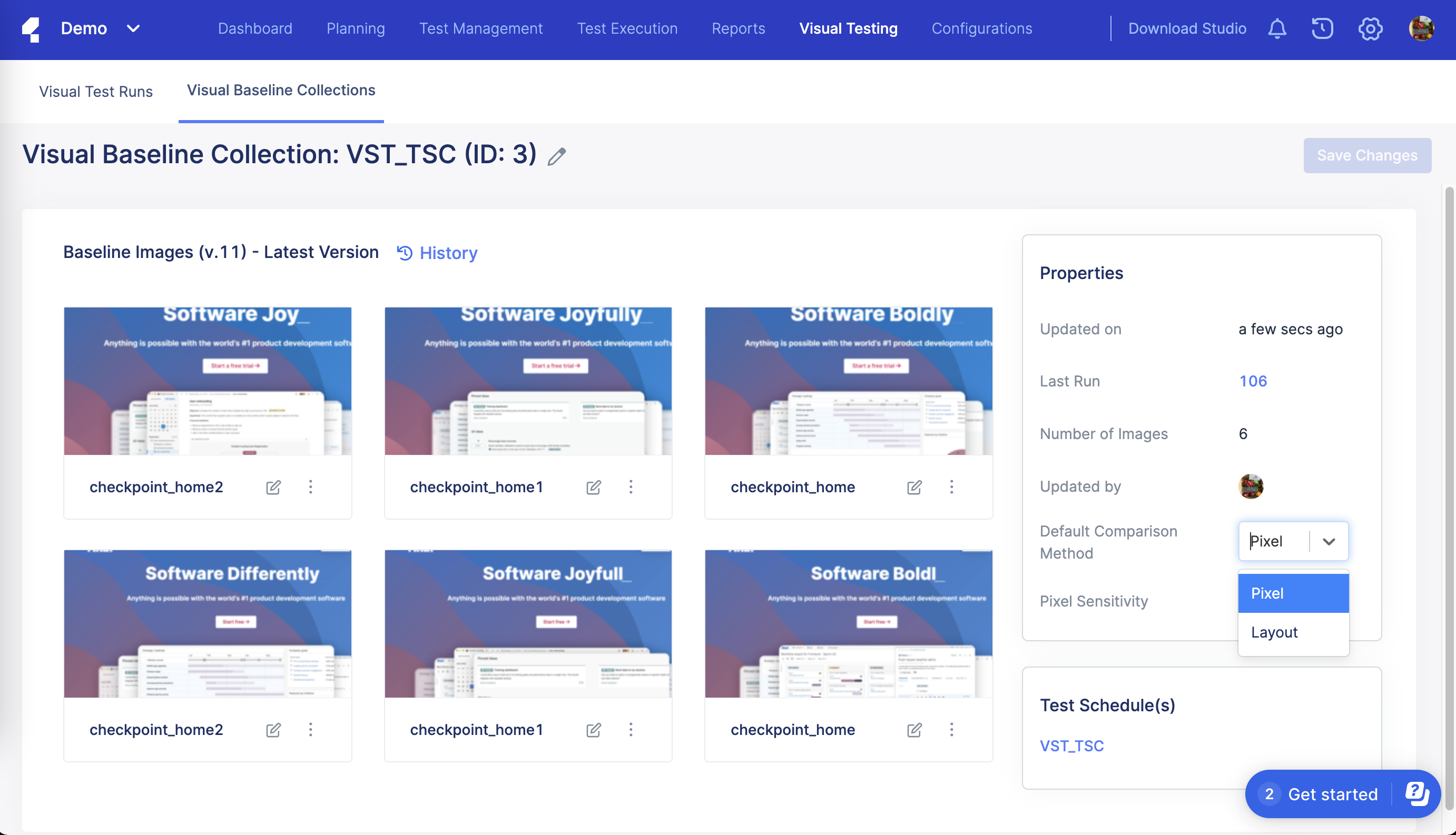 Adjust Pixel Sensitivity Level
Standard pixel comparison visuals can generate many false positives during testing, including even the slightest difference in color or pixel alignment. Pixels can render differently based on browser, OS, or hardware. Users will now be able to set a sensitivity level for pixel comparison tests by using a slider in the baseline collection. The slider can be positioned toward either the "Strict" or "Relaxed" positions on the slider with a couple of options in between. Depending on the chosen slider position, the visual testing process will pass or fail depending on a variety of factors related to the aggregate difference across pixels.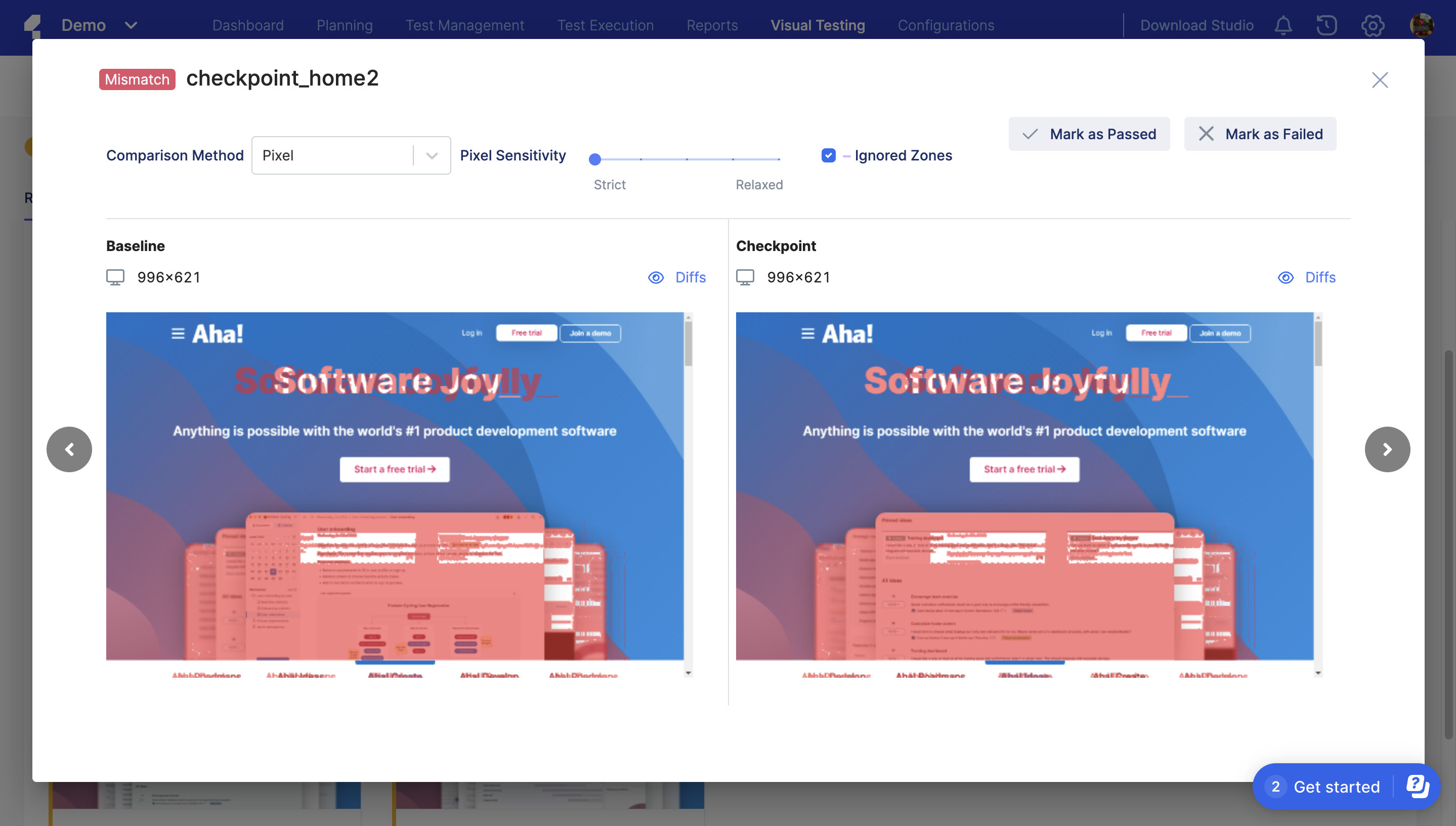 Upload Baseline Images or Create Baseline Collections
Users can now upload specific baseline images to a baseline collection or a series of images while creating a new baseline collection. This feature will be useful in situations where a team is expected to produce the exact same look of an application or UI design.
It is worth noting that the baseline images must have the same resolutions as the checkpoint images to minimize initial comparison differences. Also note that designer tools use different pixel rendering approaches than browsers do, as a result, mismatches are likely to be identified by the system.
TestCloud
Test Using Edge Browser in IE mode
Internet Explorer (IE) was retired on June 15, 2022 but some Katalon users still need to test legacy apps that only support this browser. Though IE is out of support, Microsoft's Edge browser has the ability to run in IE Mode. TestCloud can now execute tests with Edge in IE mode to allow testing for these older web applications.
Test Using Safari Browser
TestCloud has also added support for testing on the Safari browser. Versions 10 - 16 of this popular browser can now be tested on using Katalon's integrated cloud test execution platform.
We continue to update and add capabilities to the Katalon Platform, offering Katalon Platform users more capability, faster releases, and consistent quality by streamlining the visual testing process and enabling support for testing older web applications via TestCloud.
For a complete list of the new features, improvements, and fixes, please visit:
In Case You Missed It
As always, please post any questions, ideas, or concerns in our community. We are eager to hear from you.