Introducing Katalon Store—An All-new Plugin Marketplace
Our team at Katalon is thrilled to introduce Katalon Store (beta)—a collaborative marketplace for the Katalon community to use and create add-on products that extend the testing capability of Katalon Studio.
Katalon Store serves as a platform for testers and developers to install add-on products, also known as 'plugins,' to help our users add more features and optimize test automation strategies in Katalon Studio. Users can install, manage, rate and write reviews for plugins. These plugins are built to meet users' requests looking to improve their projects' automation efficiency or meet their specific businesses needs.
Learn more: How to get started with Katalon Store.
In addition, users can also build their own plugins, share useful custom keywords, or even commercialize them to address the market demands. Refer to Store Developer guides.
"All users in the community are encouraged to make their own contributions to extend its functionality in ways we cannot do by ourselves," Vu Lam, CEO of Katalon, said.
This is our direct response to our users' needs for advanced automation features in Katalon Studio, as well as our effort to build a trusted, personalized relationship between Katalon and our community.
The Store also consists of a set of both free and paid plugins—developed by Katalon team, based on the requests received from our users in Katalon forum. For paid plugins developed by Katalon, there is an evaluation period of 30 days free trial. After the evaluation period, users can choose to purchase or uninstall the plugin from Katalon Studio.
Katalon was started in 2016 with a simple goal: create an automated testing tool that solves complex test automation problems but is also easy to use and accessible to everybody as a free tool.
Thanks to the unceasing feedback and support of Katalon users over the past few years we have been adopted by a large community of technology professionals across 150+ countries from a variety of industries. As a result, the demand for an extensible platform and for more specific testing features have been growing along with the user base.
"These are still the early days of Katalon Store; so there will be bugs to be fixed and features to be improved. We hope you will bear with us along this journey and send us feedback to make the platform better. We also hope that you'll join us in contributing to the Katalon Store and help make Katalon a better test automation platform for everyone," Lam said.
Try it out!
Find and install plugins
To start, go to https://store.katalon.com. Use the sidebar to browse or the search function to find the plugin you are looking for. Once you have found the right plugin, you can install it using your Katalon account.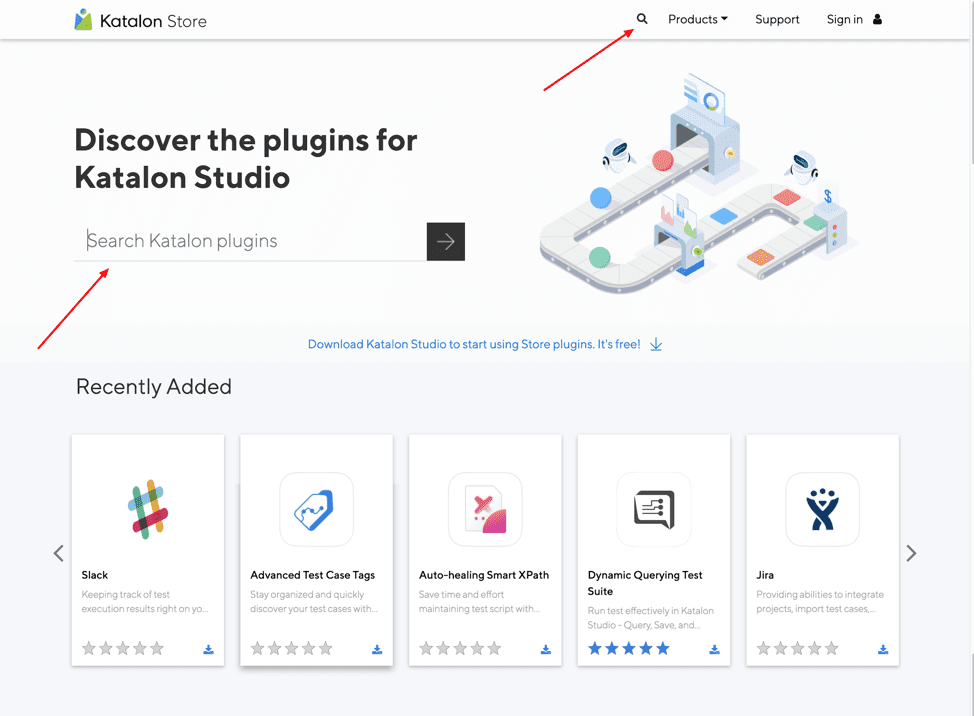 Reload plugins
After the plugin has been installed from Katalon Store, go to Katalon Studio and click Reload Plugins. Reload Plugins allows you to update a list of installed plugins in Katalon Studio.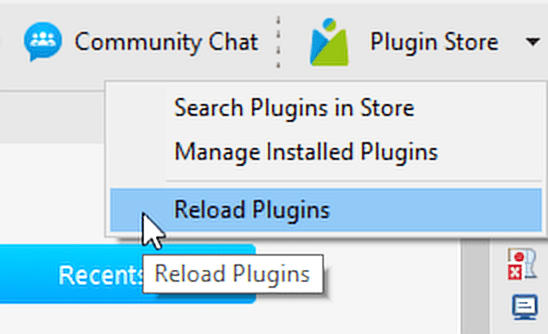 Activate a plugin in Katalon Studio
After the process has been completed, you will see the list of installed plugins as below. The new plugin installed from Katalon Store will also be displayed in Katalon Studio.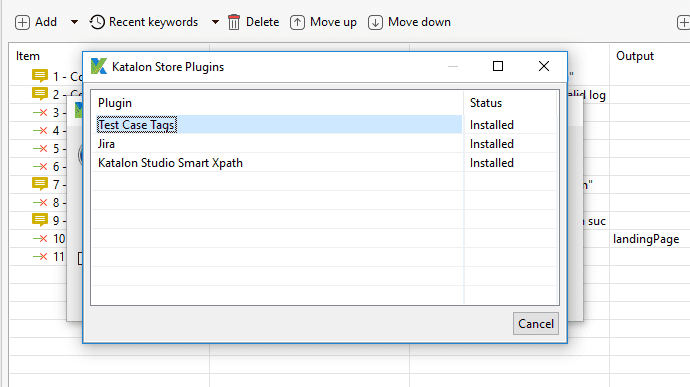 Download Katalon Studio & Explore the Store!
Trigger modal