[Infographic] 2021's Continuous Testing Navigator | Your Path to Maturity
This May, Katalon is excited to announce the release of the Continuous Testing Navigator for 2021 white paper.
Aiming to provide a continuous testing benchmark for testing communities to self-assess their performance, responses were consolidated from a survey of 2,500+ testing teams worldwide in regards to the greatest challenges faced, solutions needed, and more!
Here are some of the key results from our survey.
Respondents' Background Information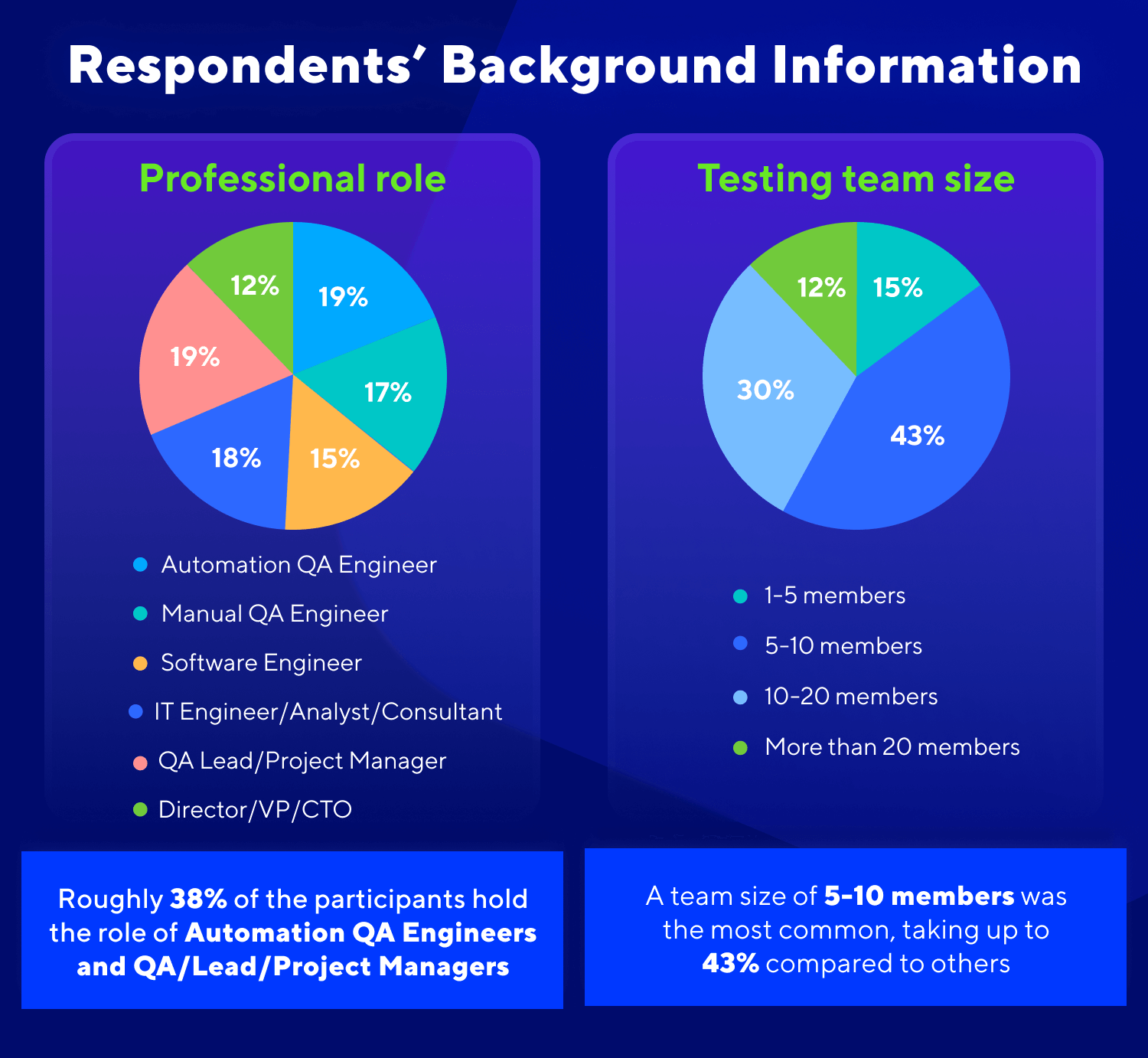 The Continuous Testing Maturity Model


Trigger modal