Katalon Studio brings their versatile automation solution to Quality Jam 2018
First time being presented at the global testing conference – Quality Jam 2018, Katalon Studio has gained significant interest and love from QA teams around the world.
Featured as the Continuous Testing solution at Quality Jam for the first time, Katalon Studio, has impressed the QA teams at Quality Jam 2018 with the potentials to be the best end-to-end automation solution for software testing team which is suitable for both pro and non-technical test engineers.
Katalon Studio is an automation testing solution for Web, Desktop, Mobile, and API automation testing, originally developed as an R&D project by KMS Technology automation enthusiasts, has grown up rapidly to hundred thousands of users since their public launch in September 2016. Additional applications – Katalon TestOps and Katalon Recorder have been developed to address the needs of Katalon users community.
Along with other innovative testing solutions that are presented by the industry thought leaders and solution providers, Katalon Studio demonstrated the potentials to be the preferred automation solution thanks to the competitive advantages:
Simple deployment: All frameworks, ALM integrations and CI plugins included as a single package that covers Windows, MacOS, and Linux.
Easy to use: Friendly UI for users to quickly create, execute and maintain tests. Detailed documentation, tutorials, and templates to start in no time.
Full feature set: All functionality ready for Web, API, and Mobile (Android & iOS) automation with team collaboration and test management.
CI readiness with Docker images, CI plugins to integrate into the continuous testing easily.
Real-time automation insights & dashboards using Katalon Analytics.
Active Community: 100K+ automation testers with Youtube channels, GitHub repositories, and Udemy courses dedicated to Katalon Studio.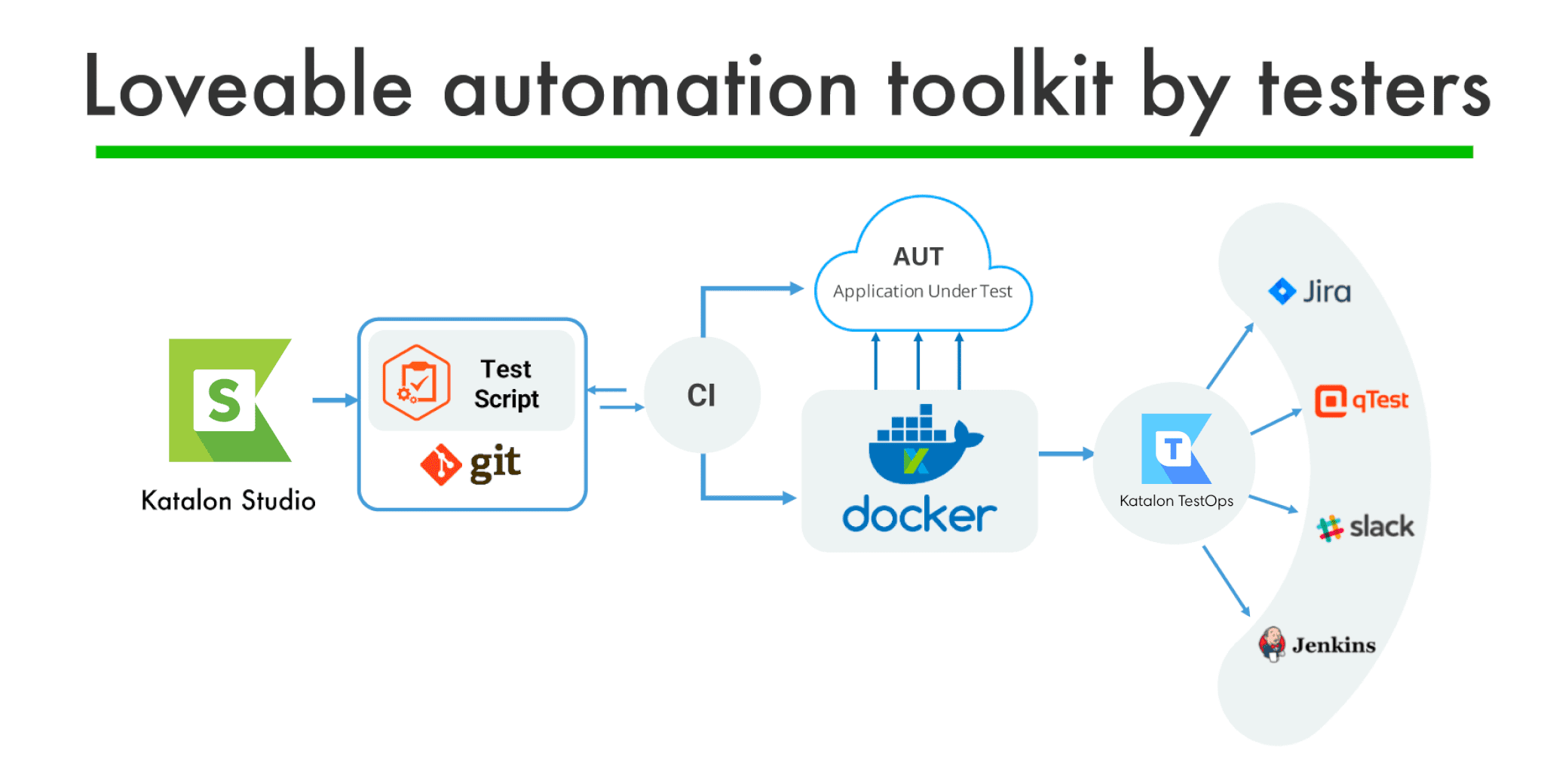 "We are excited about the love that Katalon Studio has received from the testing community and will continue to bring extra features and utilities to complete the CI/CD automation platform empowering automation engineers to create an efficient continuous testing solution," says Uy Tran – Katalon Product Manager. "With the successful introduction of Katalon business support services for enterprise clients, we commit to keeping the tool for free to the testing community."
Quality Jam 2018 was a great opportunity for us to meet you, QA professionals around the world. We hope all the knowledge and experience we shared in Katalon Studio session is helpful for your automation journey. The team at Katalon hope to see you at our next conference and meetup.
*** If you missed the chance to attend Katalon session at Quality Jam 2018, you could download our presentation slide Katalon: Mobile and Browser-Based Automation.
Thank you, 🙂
Katalon team.
Trigger modal