Katalon Studio 7 is Here!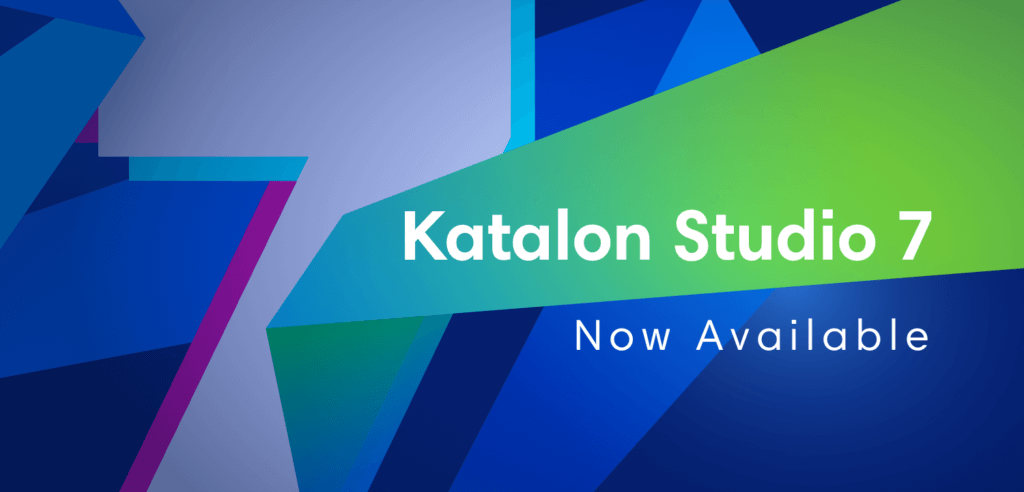 We're thrilled to introduce the latest Katalon Studio 7 (KS7), a transformative renovation of the Katalon automation solution!
KS7 addresses issues arising not only in small teams but also in medium and large businesses, allowing you to elastically scale project scopes, enhance team collaboration, save maintenance cost and effort, and ultimately optimize your product quality.
The New and the Better
KS7 is jam-packed with brand new features capabilities, as well as functional enhancements needed for a comprehensive and enjoyable automation experience:
Smart Wait: Resolve problems with the wait feature in Selenium WebDriver
Desktop testing: KS7 now supports testing desktop apps in Windows 10
Test artifacts sharing: Share test cases, test objects, and keywords among team members
Comprehensive data-driven testing: Custom data sources and enhanced capabilities to develop test cases with data-driven practices
WebDriver Event Listener: Use this enhanced listener to handle events triggered by WebDriver
Explore 7 things to know about Katalon Studio 7 or see the full release note here.
New Product Sets
Besides these benefits, KS7 also introduces a new set of product combinations. Now teams and projects of any complexity can have flexible allocation on budget, licensing, and scalability:
Katalon Studio (KS): free IDE, requires online activation with no limitations on quota
Katalon Studio Enterprise (KSE): paid IDE with exclusive features, basic support, all Katalon plugins, and options to activate offline
Katalon Runtime Engine (RE): paid engine to execute tests in CI/CD infrastructures or via the command-line interface with options to activate offline. Compatible with KS and KSE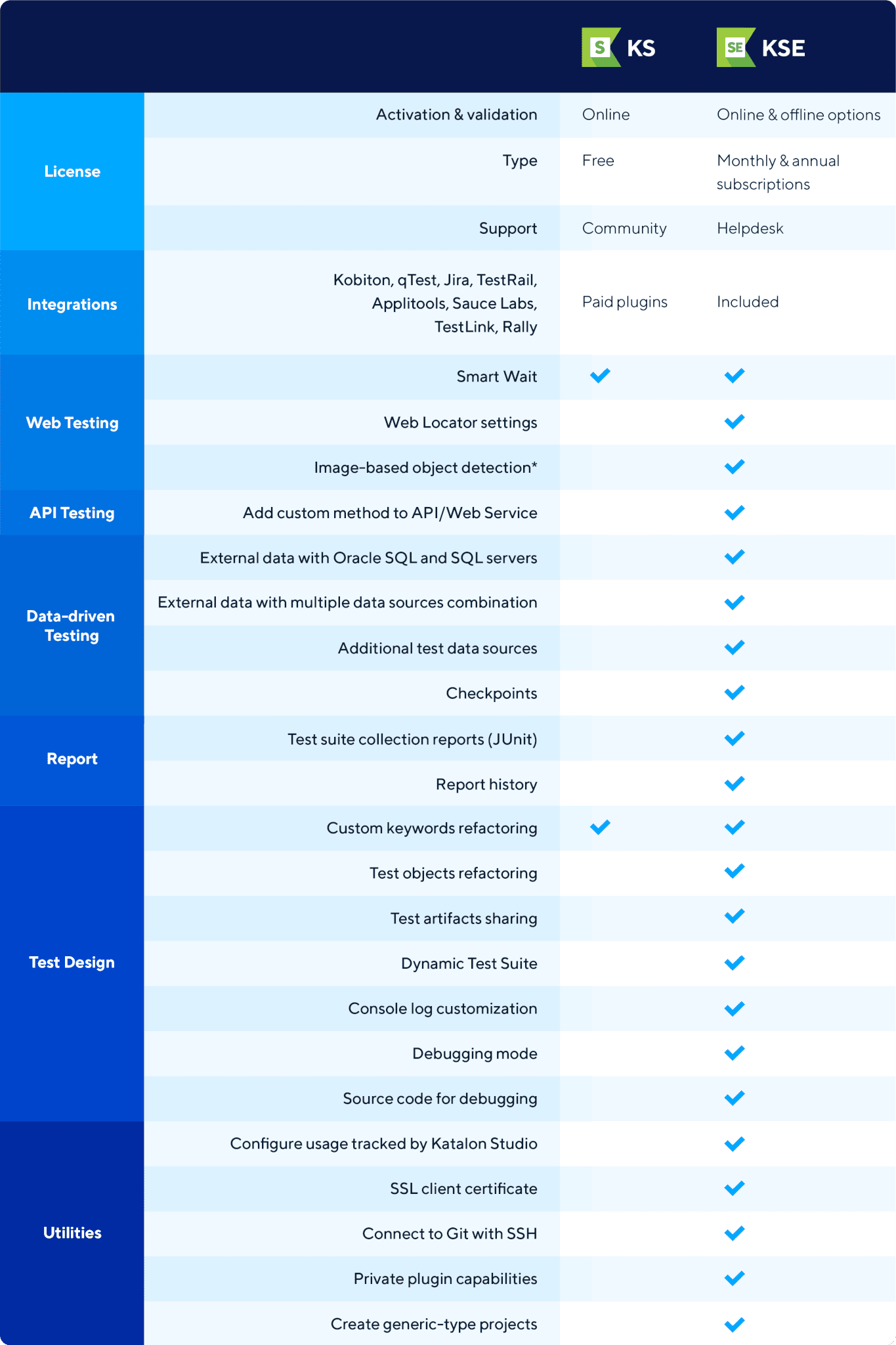 Which Option Works Best for My Team?
You can take advantage of different product combinations to customize the best package for your team's automation needs:
Individual users: Leverage KS free to generate run tests from the IDE for web, API, mobile, and desktop applications.
Business users: Combine full-featured KSE and RE to leverage Katalon as a full-scale automation solution.
Katalon Studio 7 vs. 6.x
We encourage you to download Katalon Studio 7 to explore the major updates. Please note that all Katalon Studio 6.x versions were sunset by April 30, 2020. The new installation will no longer be activated from this period.