Join Us Now to Become Katalon Champion!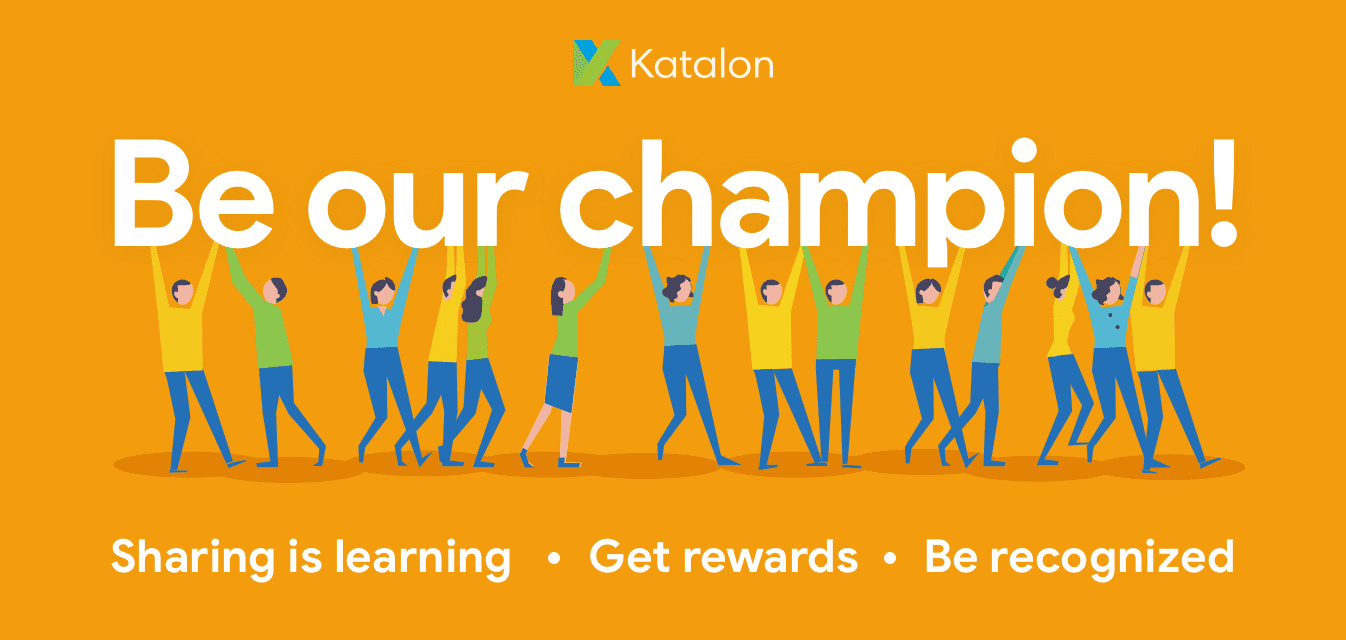 Dear Katalon users,
Katalon team is overwhelmed with requests for guidance – best practices – consulting, especially from the fresh automation testers. We are calling for contributors to back our community with Katalon know-how and general automated test topics.
Sharing your knowledge is simple with the following steps:
Select the demanding topics here and generate the article or
Propose your preferred subject and provide the content
Send the article and related materials (source code, graphics) and your profile/bio (optional) to editors@katalon.com
Our editor team will review the content and publish your work to Katalon channels (forum, blog, social platforms) with your full credit.
Join us now to:
✔️ Receive thank-you gifts
✔️ Be featured on Katalon website, social channels, and 2018 Yearbook
✔️ Get feedbacks from Katalon test experts
✔️ Win the opportunity to be guest speaker at Katalon events
✔️ Get the special deal for Katalon Enterprise Support Service
Be our Champion!
Katalon Team.
Trigger modal